◀ WIRUS
ALARMTALK iPhone iOS app
Alarm speaks
your day's agenda
and local weather.
Covered by
TheVerge &
BoingBoing
I removed AlarmTalk from appstore. While I love the concept and worked hard on it, changing phone screen sizes broke the design.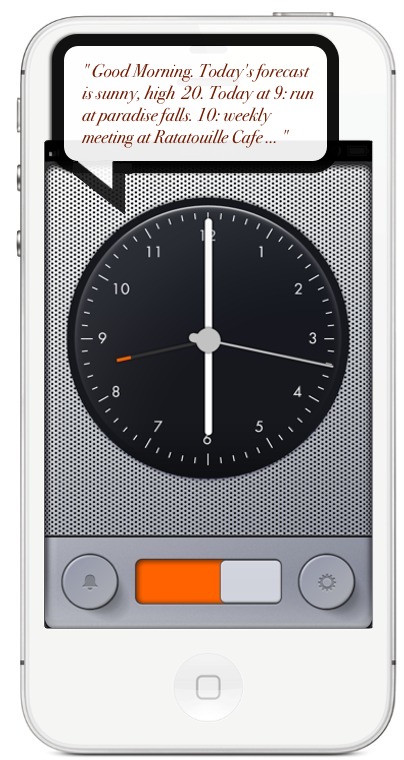 ---
View the time and your day appointments.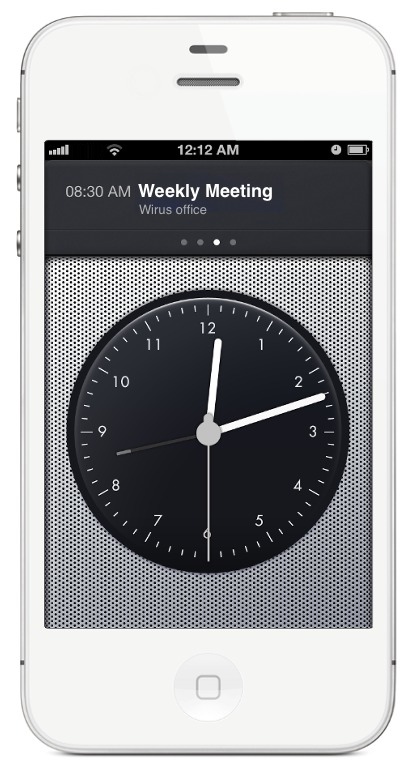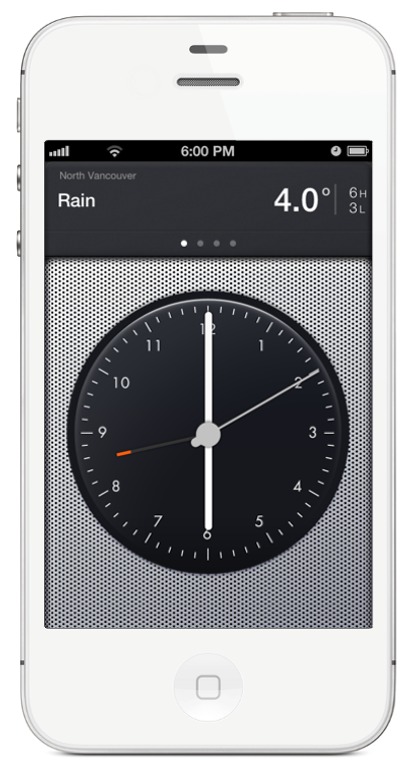 ---
Speak now,
alarm on / off switch,
and prefs.

Slide clock up to view.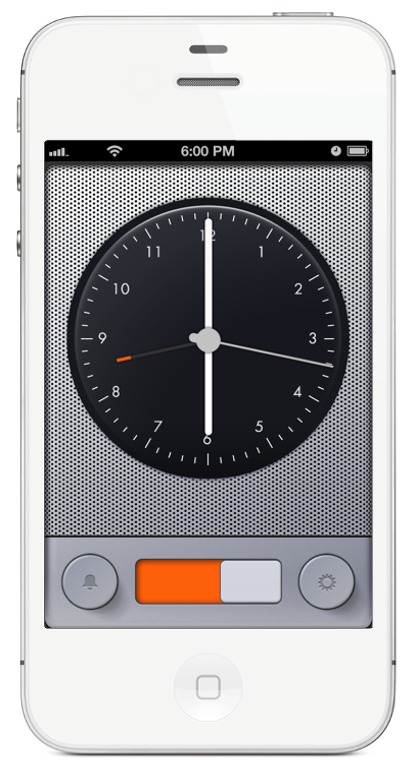 ---
Quickly set alarm time. Alarm rings even if app is not active.

Slide clock up
to view alarm setting.